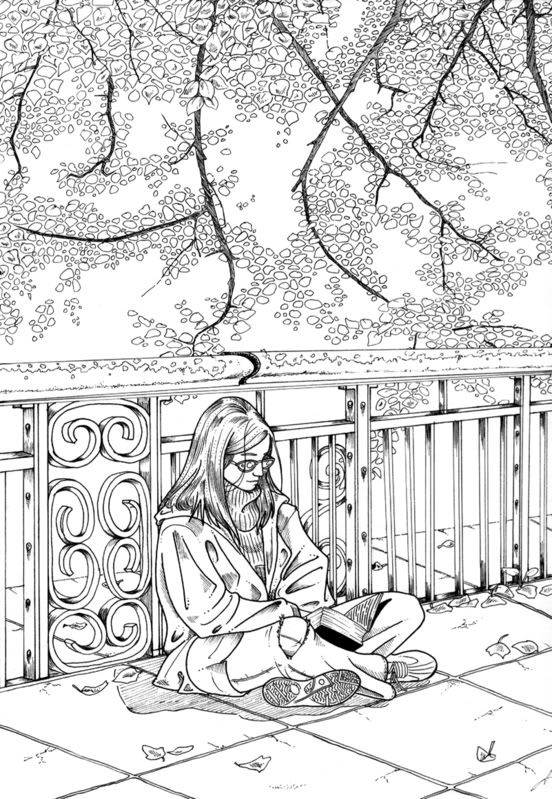 This was commissioned by an American client - her terms were 'a typical English setting, depicting Autumn' - so I took my friend Becca on a walk and made her pose for me at the abandoned Rail Station on our favorite walk.
This was created using pen and ink and took far too many hours to complete.
The worst part was when I went back to the area to do the last sketchwork, I discovered that the Local Council had fenced off the Station and cut down the trees! I had to complete the images from some reference photographs taken on a previous visit.
H